Hey guys, Shad here, bringing you an update to the game's progress!
Some of you, more than likely the newer members, might have noticed the game's download link is gone! Oh no! D: Don't fret, however we've taken it down to prepare for an upcoming
major
 update. And by major, I mean
new-game-level
update! In fact this update is so big and will be changing so much, you can probably call it a game all on it's on...
...and that's exactly what's happening.
Today we're revealing information on this massive upcoming update, which is overhauling most the game's content.
Get set for
GROWL: Spirits!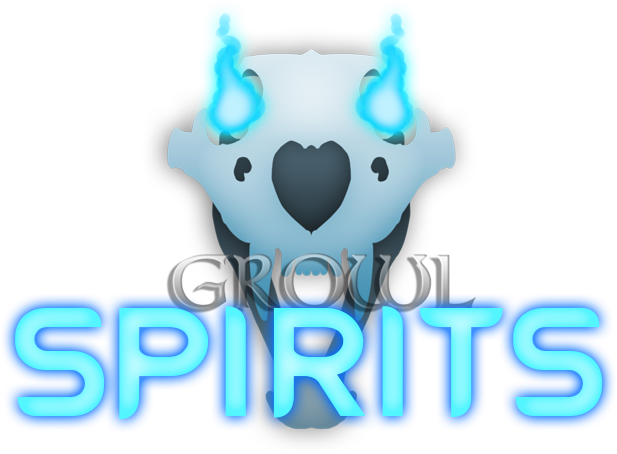 So, you ask, what's changing?
Well let me give you a hint- it starts with 'e' and ends with 'verything'. We're removing a lot of the content in the game and bringing out new stuff- new maps, new items, new cool stuff to collect, new cool stuff to hunt (and run away from) and best of all, new features! You'll have to wait a little longer before we reveal what's really coming but, trust us when we say we are very, very excited for Spirits and we hope you guys, as we release further teasers and announcements, get just as excited as us

We... well we kinda messed up with GROWL- we rushed a lot of it, we did things the quick way instead of how it should have been. Spirits is going to fix this

'What about my current character, items, levels and pets?'
we hear you cry- don't worry, we're not getting rid of anything you might have on your character- and current users will get to have a headstart on higher tier events around the game (although you will still have to complete lower-tier events before you can start on higher ones), seeing as most of you will already be max level. Speaking of which, Spirits' first release will see the max lifted to level 15!
So why's it called 'Spirits'?
The update will introduce Lore to the game through many new NPCs, locations and part of this lore is the mortal world's interaction with the Spirit World, when a powerful lion opens a portal to this nether plane. You'll have to wait until future teasers to learn more about the Spirits and their plane of existence

So why can't I download the current game?
 We've taken the download down for now so we are sure everyone downloads the new game when it's released. We apologise for the inconvenience- current members can still play on the server.
Get keen guys, the Spirits are coming.
Last edited by ShadoWolfozo on Fri Nov 27, 2015 9:42 pm; edited 1 time in total
@Synchron

wrote:Question about the new version- is there a chance of more player models?
No, we are not adding more player models. If we did we'd need to do an account wipe and we don't feel the need to add more when there is a lot of customisation with heads, tails, wings, tufts, manes and colours and markings already.


---
Permissions in this forum:
You
cannot
reply to topics in this forum